2020 has arrived and the USA Parkour Cup preparations are heating up.
With 10 Regional Qualifier Competitions across the US States at our WFPF Parkour Academies complete, the stage is set and the top competitors from across the country will arrive to battle it out for the USA Parkour Cup Victory.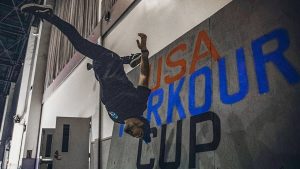 As expected, ALL age groups fully exceeded expectations across the FreeStyle and Speed Events in the Regional Qualifiers. All age groups are stacked and it is impossible to say who is going to be at the top in the USA Parkour Championship.
Fernando Arce and Joey Adrian on hand to host, Tampa, FL is about to play host to the TOP Parkour FreeRunning athletes in the United States.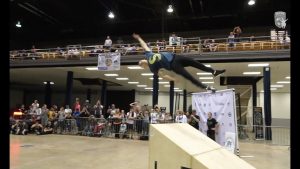 This year's Parkour Championship event will once again feature the Parkour Alive After 5 and Best Skills fan favourite rounds.
We are expecting to see some insane high level tricks as the competitors battle it out to reach the final rounds.
The course provided by Integrated Obstacles will feature a number of changes throughout the weekend as the events progress catering for bigger leaps, larger drops and higher level skill requirements.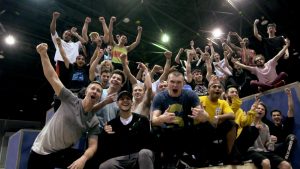 The 2020 USA Parkour Cup is sanctioned by the rules from the International Parkour Federation and sponsored by Pure Kick Energy.
Combining the United States' best competitive Parkour athletes with an evolving course is going to provide an explosive event.
Needless to say, 2020 Parkour calendar is starting out with a bang.
Schedule and details can be found here: https://wfpf.com/usa-parkour-cup-2020/